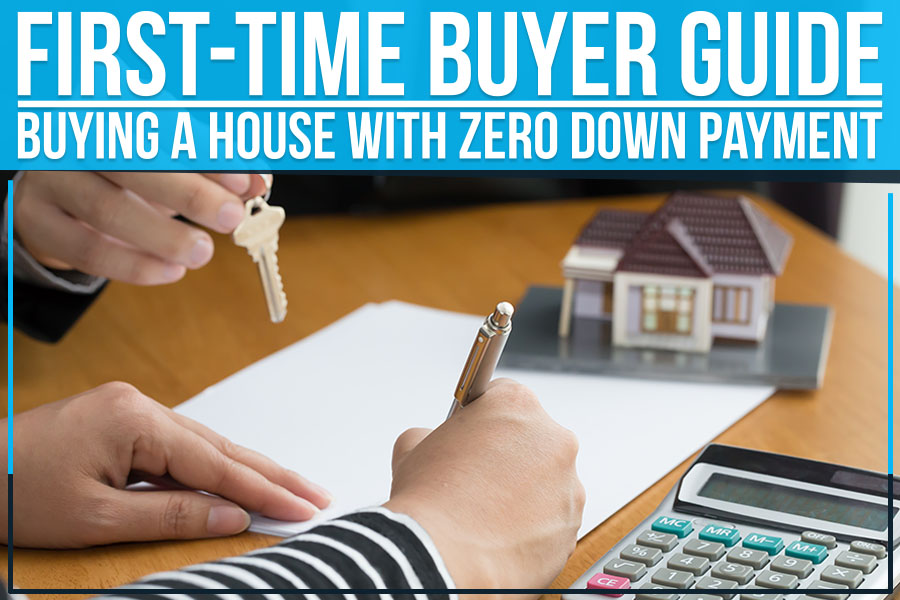 First-Time Buyer Guide – Buying A House With Zero Down Payment
Are you a first-time home buyer? Are you worried about the down payment required for purchasing a house? Don't worry – many programs exist to help you buy a home with zero down payment. The zero down payment clause helps first-time and repeat buyers get a mortgage loan without any required closing sum, except for a few standard closing costs.
Loans with 0 Down Payment
Only two programs offer mortgage loans with zero down payments. These are USDA and VA loans:
USDA Loans
The U.S. Department of Agriculture offers 100% financing mortgage loans for first-time buyers in rural areas. The property you want to buy must be located within the USDA's eligible rural areas. You can check the USDA website to see if your chosen area qualifies. The good news about this loan is that it's just not a rural loan, as it's available for buyers in urban suburbs too. The loan also offers below-market interest rates.
To qualify for a USDA loan, you must have a low to moderate-income and demonstrate financial need. The OSO Creek Mortgage offers VA loans at interest rates considerably lower than conventional rates. Apply now!
VA Loans
The U.S. Department of Veterans Affairs offers loans with 0 down payments to eligible veterans, active-duty service members, and surviving spouses. You must obtain a Certificate of Eligibility from the VA to prove your eligibility for this program.
The loan also offers below-market mortgage rates. Since it's offered to our country's heroes, it does not dive deep into previous credit transactions and negative credit history such as bankruptcy. Apply for VA loans at OSO Creek Mortgage.
Low Down Payment Loans for First Time Homebuyers
FHA Loans – (3.5%)
The Federal Housing Administration offers loans with as little as 3.5% down payment for first-time buyers (and those with less than perfect credit scores). Private mortgage lenders offer the loans; however, the FHA sets basic lending requirements and insures the loan once the applicant qualifies.
Unlike other low-down-payment options, there is no limit to the price of the home you can buy with an FHA loan. However, you will need to pay mortgage insurance, which will add on to your monthly mortgage payments.
Apply now for FHA loans.
3% Down Payment Conventional Loan
This loan type is available from multiple lenders, including Fannie Mae and Freddie Mac, and only requires 3% down. This loan is an excellent option for many first-time homebuyers, thanks to its liberal requirements. The loan size generally does not exceed $647,200, even if the home is in a high-cost market.
The loan has stringent conditions restricting property types and specifying a fixed-rate mortgage. It also does not enforce specific minimum credit conditions. Make an appointment to discuss conventional loans.
Applying for a home loan with zero down payment may seem daunting, but it doesn't have to be. At OSO Creek Mortgage, serving Irvine, CA we work hard to make the process as smooth and stress-free as possible. Explore our lending options and schedule an appointment with our team today learn how we can help you purchase your first home.